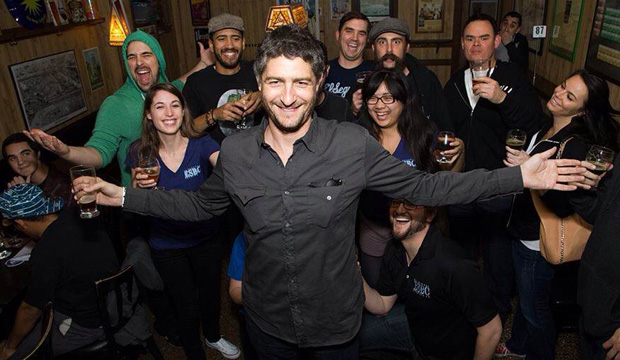 Tired of the 270 rainy days per year of his hometown Vancouver, Tony Yanow and his wife packed their bags and headed to sunny Los Angeles in the late 1990s, but it wasn't until 4.5 years ago that Yanow took the plunge and opened up Tony's Darts Away in Burbank, a pub specializing in craft beer and sausages.
From there, Yanow went on to open Golden Road Brewing and Mohawk Bend, two wildly popular brew-centric businesses, and founded the LA Vegan Beer Fest, which drew a crowd of 2,500 people last year. Even in the short time that Yanow has been on the food and beer scene, he's shown that passion, hard work and a love for people are all you need to be successful.
We caught up with Yanow to chat about his love of beer, community building and vegan cuisine.